The process of turning a software into a virtual package is called "packaging". The process consists of installing a software while Cameyo "captures" it. Once this step is done, you will be able to use this software on any machine without having to re-install it again. Also, virtual software can work in "isolated mode", never interfering with your Windows stability (unlike regular software).
Cameyo is arguably the simplest application virtualization software for creating and editing virtual software packages. Just follow the below simple steps.
Note: packaging has to be done on a clean virtual machine. Avoid packaging on your own machine or any machine which has other software & components installed on it.
1. Launch Cameyo's Packager:
Launch Cameyo and select "Capture an installation" in the startup menu: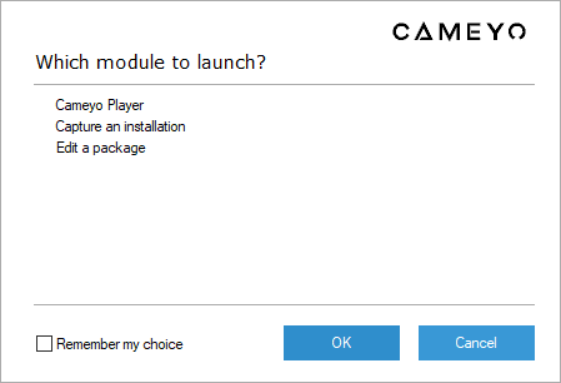 2. Wait for the Packager to capture a pre-installation snapshot of your system in its current state.

3. Once the snapshot is taken, the following window will appear: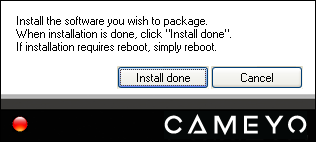 At this point, install the software you wish to package: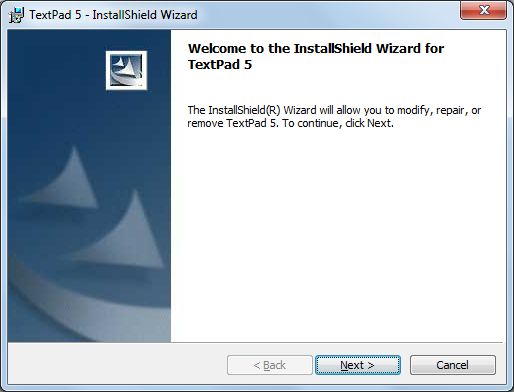 (Random installation screenshot)
Configure your application the way you want it to run.
4. When your software finished installing, press "Install done" on Cameyo's packager window. Cameyo will again take a few minutes to establish a snapshot of your system (this time post-installation) and analyze the differences.
5. You're done! The package is placed under the "My documents\Cameyo packages" folder: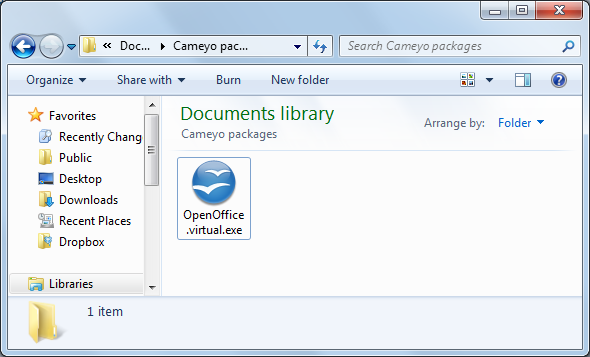 Cameyo automatically finds your application's shortcuts, icon, name, auto launch programs etc. Still, you can customize the package if you wish (see next chapter).